Finding a Niche In High Temp Paint with Stove Bright®
FORREST earned a reputation as a high temperature paint supplier by serving customers in the burgeoning woodstove industry in Oregon in the 1970s. One manufacturer requested a standout high temp paint for a wood stove to show at the Hearth, Patio, and Barbeque Association's annual exhibition for the hearth industry in New Orleans in the early 80s. Forrest made them Metallic Brown Stove Bright® High Temperature Paint. Since then, FORREST has grown a reputation as the industry leader in heat resistant paint for fireplaces and wood and gas stove manufacturers worldwide.
Our chemists have developed over 30 standard colors in the Stove Bright® line available to manufacturers and consumers. As a bulk specialty high temperature coatings manufacturer and supplier to OEMs, we've also developed countless specialty colors and formulations in heat resistant paint and high temperature powder coatings for specific customers.
FORREST's reputation as problem solvers for high temperature applications has led us to provide heat resistant paint for fireplaces, barbeques, exhaust, mufflers, and a variety of other industries. See a full list of high temperature paint options for manufacturers–including our extreme high temp paint in the INFERNEX® high temp coatings product line.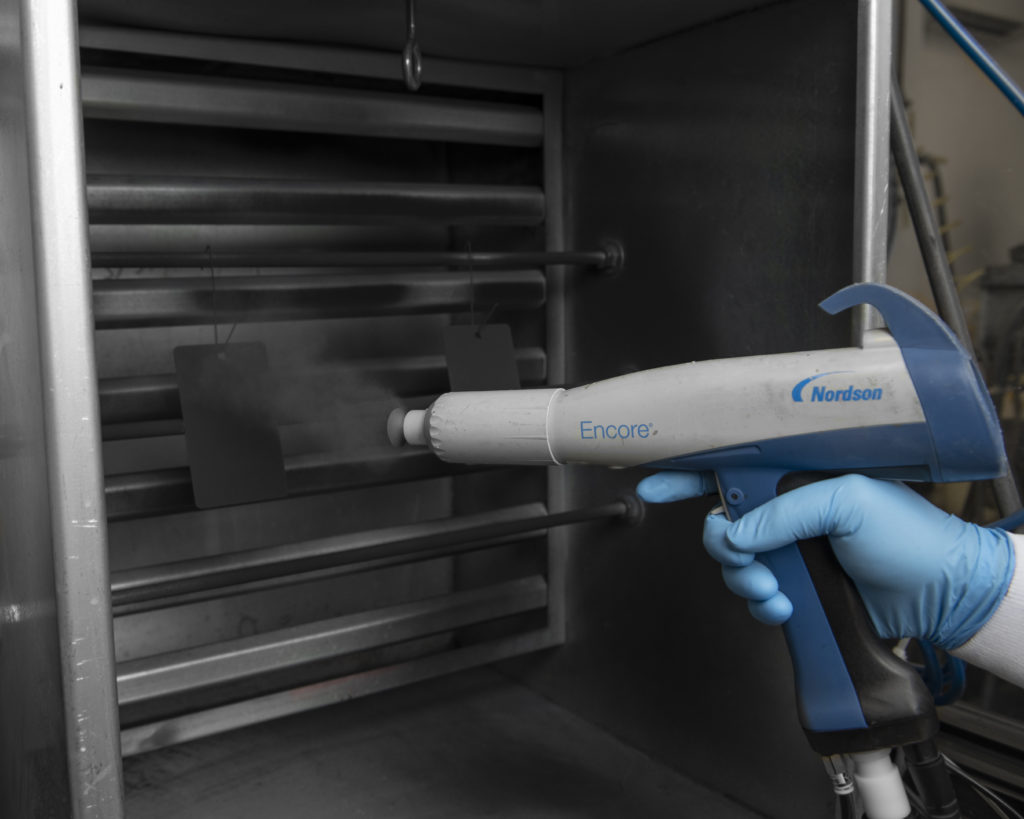 Keeping Manufacturers Moving As An Industrial Paint Supplier
As an industrial coatings company, we have sales staff located throughout Oregon and Washington to help hundreds of Pacific Northwest manufacturers keep running. We specialize in bulk paint and powder coatings to serve the needs of OEMS (manufacturers). By partnering with FORREST, you will receive specialized attention from a company large enough to serve your needs but small enough to be more nimble than our bigger competitors.
Our industrial coatings line we offer:
Low-VOC and Low-HAPS products that serve the manufacturing needs of Pacific Northwest producers
Color matches and custom formulations for bulk products
On-site support and chemist availability to ensure product fit and performance
Industrial paint in various delivery systems including high solids conventional coatings, water-based coatings, powder coatings, and aerosols