We've got a reputation to uphold. Yours.
We take our responsibilities seriously. From the products we create to the service we provide, we know our customers – and their businesses – are counting on us. That's why we value long-term relationships over the transactional.
So, from the consultation, to the sale, to the follow-up, we stay fully engaged with your wants and needs, offering high-touch service from start to finish. Because at the end of the day, if you don't look good, we don't look good.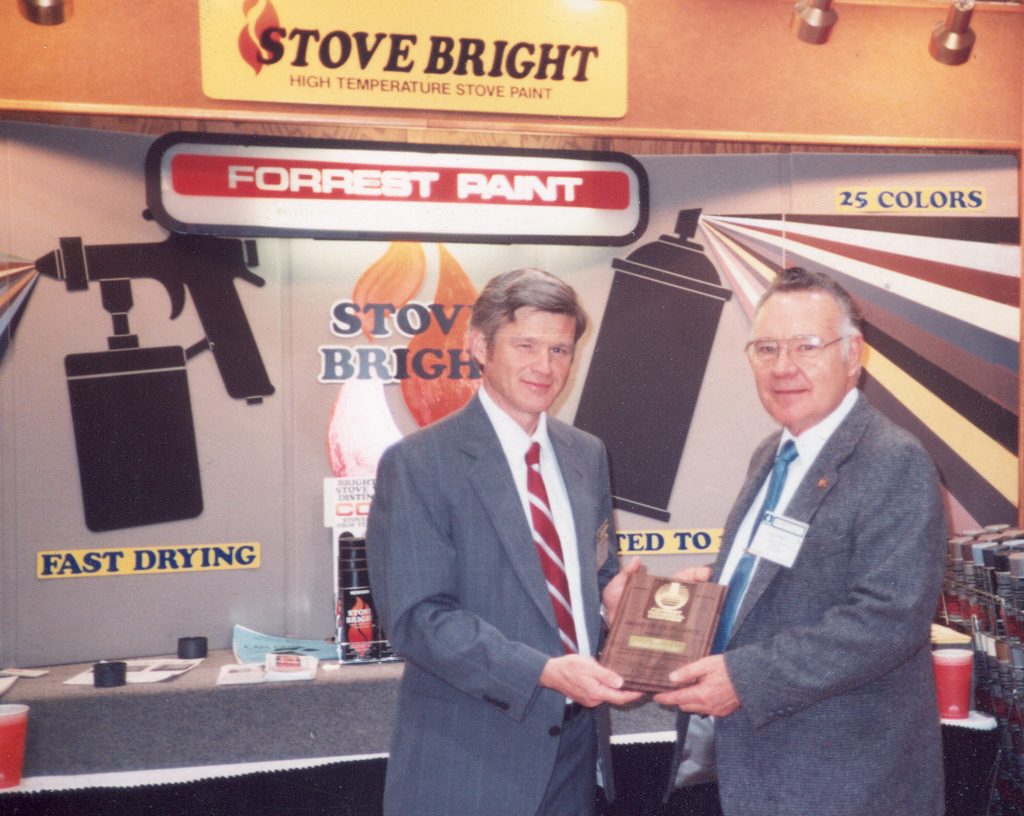 Our roots run deep.
Since 1973, we've been a family company. Yes, that means family-owned. But it also means family-focused. Particularly as it relates to our extended family of employees and customers, as well as our promise to do right by them in everything we do.
Having the stability of a family-owned company not driven by financial markets, combined with the resilience and motivation of our honest, performance-based culture, our success has been driven by the belief that offering unmatched attention through face-to-face interactions is the best way to ensure everyone succeeds.
It's been that way since the beginning, and it's at the heart of why our company stands on a solid foundation while continuing to grow stronger every day.
Continuous improvement
Ours is a culture of continuous learning. That means whether in the lab, the plant, the front office or out on the road, everyone at Forrest is working to be better.
Improving our products
Evolve or die. It's a pretty simple concept, but one we take to heart. So we strive to develop new, innovative products that are cleaner and more environmentally-friendly. And we do it all not because we're required to, but because we're never satisfied with where we are today. As the world evolves, so do our customers' needs. So we're committed to staying in lock-step with both, while staying one step ahead of the competition.
Improving our capabilities
We're not ones to blow our own horn, but we're proud of the recognition we've received from numerous industry organizations. Affiliations that help us strengthen our professional relationships, expand our industry knowledge and further solidify our position as a valued, trusted partner. All as part of our continuing efforts to better serve our customers.
Don't just take our word for it.
"Forrest consistently delivers a great high temp formula on time and free of issues. George A., our sales rep at Forrest, always takes care of our needs and is quick to respond to any inquiries."
Cole B., Hearth OEM Industry Customer