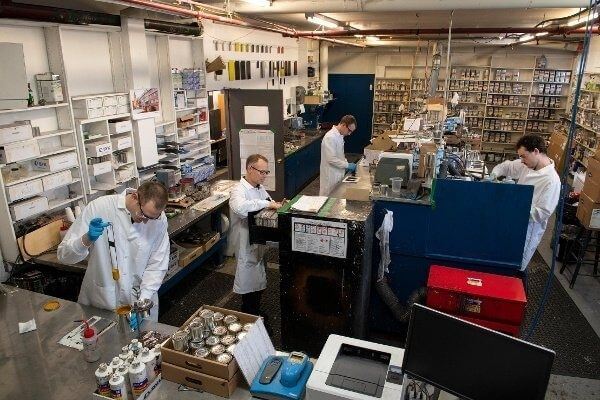 High Tech Coatings and High Touch Service
From industrial paint for the Pacific Northwest to high temperature paint and high temperature powder coatings for global heat resistant paint customers, FORREST Technical Coatings provides personalized service and custom coatings.
When you choose FORREST Technical Coatings, our technical sales team will tailor a high-quality industrial paint or specialty coatings system to your business's coatings needs. FORREST Technical Coatings personalized service includes an on-call industrial paint and specialty paint sales team with NACE International certifications (The Worldwide Corrosion Authority) , paint technicians and chemists who do on-site visits to help with your application process, and chemist support for custom coatings formulation and test run monitoring.